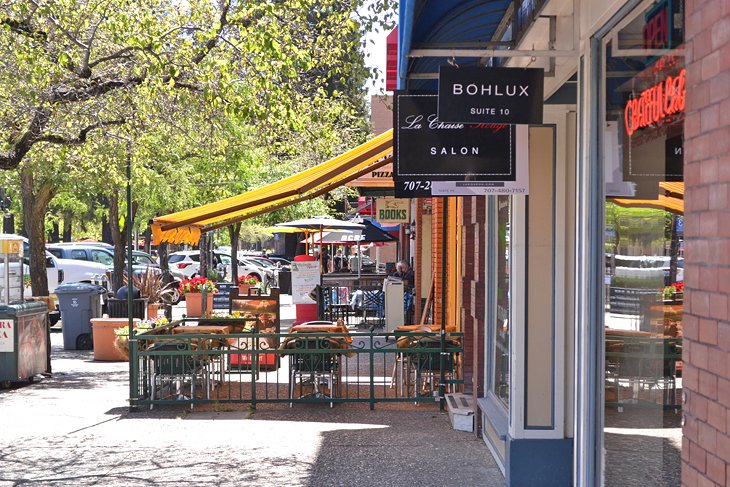 Electrician Santa Rosa
Your New Santa Rosa Electrician
Electrician Santa Rosa CA
Santa Rosa is a city that blends each and everything one could need from a community that generally mixes metropolitan life with peaceful country living. With great vibes, culture, food, and refreshment, there is something for everyone in this thriving community.
Santa Rosa is a beautiful community and is why we at Éleos Electric are proud to be a part of and have the opportunity to serve its residents. When choosing a Santa Rosa Electrician they should be fully licensed and give you their contractors license number when asked. Éleos Electric is an expert electrical contractor you can count on.
Éleos Electric, a California Contractor, possesses all of the latest knowledge of safety codes & requirements as it pertains to electrical contracting work. An electrician's job is to bring you confidence and comfort while they service your electrical system and meet your electrical needs.
Electricians should never cut corners, and should pay attention to every detail. Need an Electrician in Santa Rosa CA that gets the job done in a timely manner? Contact Éleos Electric Today!
Professional Electrician:
Santa Rosa electricians should be a fully licensed contracting company that delivers electrical repair and maintenance in the Santa Rosa Area. Our primary focus on projects requiring understanding the latest technologies, the highest levels of quality and professionalism, and sensitivity to specific needs. Éleos Electric should be your first choice for Electrical Contracting work in Santa Rosa.
Residential and Commercial Electrical Services:
Sometimes people run into problems when they try to do most of the electrical work on their own. Some projects are too complicated and dangerous for DIY electricians. You should hire a professional electrician whenever you need to perform daily tasks such as installing new wiring, troubleshooting electrical troubles, upgrading your service, or retrofitting your electrical switches or outlets.
Santa Rosa Electrical Contractor Services:
There is a highly experienced electrical contractor providing services to the Santa Rosa Northern California Bay Area you should know about. Éleos Electric.
Éleos Electric provides professional electrical services, including significant residential rewiring and breaker panel replacements, and large commercial projects.
As a leader in home automation and lighting control systems, Éleos Electric of Santa Rosa offers customers cutting-edge technology and the best programming available.
Electrical installations – whether they are the most complex, high-end lighting and integrated network controls or simple jobs, you're in great hands with Éleos Electric.
Santa Rosa Electrical Repair Service:
Every system in your residence is susceptible to operational troubles and damages from time and use. Using modern materials and fabrication methods and installation, they have also made electrical systems that are durable and very safe to operate, but still require annual maintenance and upkeep. Make sure you hire licensed electricians for the job.
Whenever the time does come for scheduled maintenance and electrical repairs in Santa Rosa, these services are always best completed by qualified electrical technicians and the electricians at Éleos Electric would be happy to be your go-to Santa Rosa provider.
Remember, operating an electrical system that has been compromised can lead to inefficient, unreliable, and dangerous performance. But If you have any concerns about your electric system's condition, then you can call one of the best electricians in Santa Rosa today.
You can keep your system as safe, secure, and reliable as possible by scheduling service with electrical repair professionals at Éleos Electric.
Santa Rosa Electrical Maintenance:
Whenever it comes to keeping your electrical system as safe, secure, and dependable as possible, there is no better option than scheduling routine and electrical maintenance service in Santa Rosa.
You should consider having the professionals at Éleos Electric be your go-to company of choice and let them put you on a regular maintenance program. This will help keep costly repairs down and help extend the life of your electrical system while allowing it to work at optimal efficiency.
​
Remember Eleos Electric – Santa Rosa Electrician
Routine electrical maintenance is not something that should be put off till something goes wrong with your system. The reduction is the best way to keep your system operating very well, and there is nothing that beats preventive maintenance in the effort to hold the troubles with your system.

Final Verdict:

Santa Rosa Electrical Contracting Company, Éleos Electric, is a complete licensed contracting company offering electrical repair and maintenance in the Santa Rosa Area. We provide the highest level of service to all our clients (residential, commercial, and industrial) while being sensitive to cost in the fragile economic conditions here in the bay area.
You can count on Éleos Electric to be your go-to source for reliable electrical contracting.