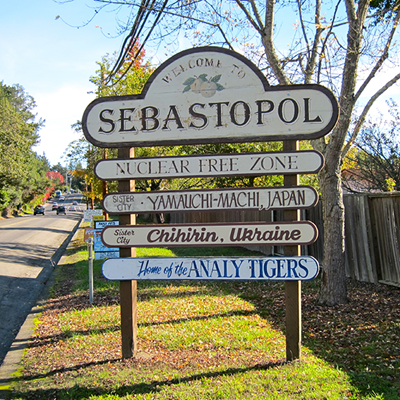 Electrician Sebastopol
Your New Sebastopol Electrical Contractor
Commercial Electrical Services
Most people run into difficulty when they try to do electrical work on their own. Certain projects are too complex for DIY electricians. You should hire an expert electrician from Éleos Electric. When you need to perform daily tasks such as installing new wiring or electrical switches and outlets, need help with an electrical upgrade to your service, or if you are having electrical troubles, Éleos Electric is here to help.
Sebastopol Electrical Contractor Services
They are one the most experienced electrical contractors serving Sebastopol, and they provide services in all of Sonoma County.
Éleos Electric provides significant and expert electrical services, including residential rewiring and breaker panel replacement, along with other large residential & commercial projects.
Éleos Electric is a leader in home automation and lighting control systems as well. They service Sebastopol residents and offer customers cutting-edge technology and the best electrical programming services.
Installations of the most complex high-quality lighting and integrated network controls become more straightforward when all of this is in the hands of an experienced expert electrician. Hire Éleos Electric today for all your Electrical Contractor needs in Sebastopol and beyond.
Electrical Repair Service in Sebastopol
Every system in your home needs expert care when you face operational problems. During modern fabrication and installation methods, they have also made electrical systems that are durable and very secure to operate and use. You will see the difference of working with Éleos Electric as they're one of the top rated electrical companies in the area.
The time will come when you need to schedule maintenance with electrical repair services in Sebastopol. All of these services are always best completed by a trained electrical contractor. Éleos Electric is here to provide all your electrical service needs.
Operating an electrical system that has been compromised in any way can lead to inefficient, unreliable performance. But If you have any concerns about your electric system's condition, you can call Éleos Electric.
ELECTRICAL EMERGENCY SOLUTIONS
Éleos Electric provides all the emergency electrical services you can imagine. The Éleos team understands that an electrical emergency has to be fixed in a timely manner, hence why they provide service 24/7. An Éleos Electric professional will be available to do onsite work at your home or facility in Sebastopol and will begin working on your emergency electrical problem ASAP.
Eleos Electric – Sebastopol Electrician
Here are some of the emergency electrical work you might need:

· Troubleshooting and removing power to exposed conductors to reduce the probability of electrocution or sparking wires.
· Connecting a short-term power supply if you face an electrical outage.
· Repairing or replacing any damaged electrical parts.

Final Verdict:

Éleos Electric focuses on resolving problems for residential and commercial properties.
You can always know our services and our team are here to help in a crisis.
Our expert professional team stands by to help with whatever problems you may face with your electrical needs. You can contact us in any situation if you experience an emergency. We are here and available whenever you need us.